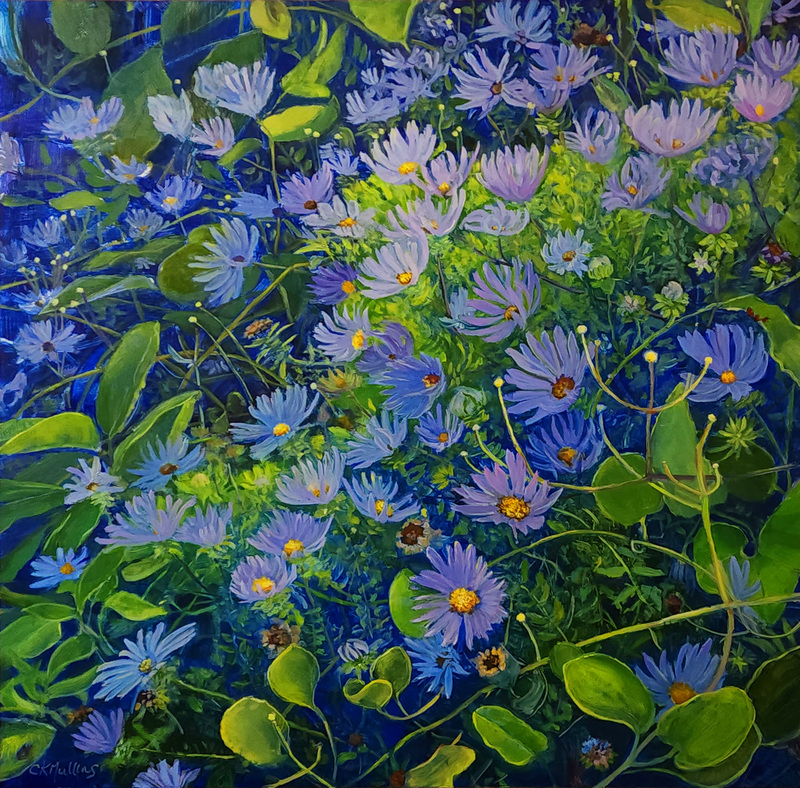 "Light and Mystery, Nigella and Lupine," oil on board, 30 x 30 inch

Also coming up:
-Group Exhibiton @ Silvermine Guild New Members Exhibit, Opening
Reception, Sunday, Jan. 13, 2 - 4 pm. Public welcomed!
Show run, Jan. 9 - Feb. 6, 2019
-Show @ Rene Soto Gallery, Norwalk. Reception, Jan. 5, 6-10 pm. Show run, Jan. 5 - end of Jan.

*All paintings are for sale unless they are marked with a red dot as sold.
For prices, please contact the artist.