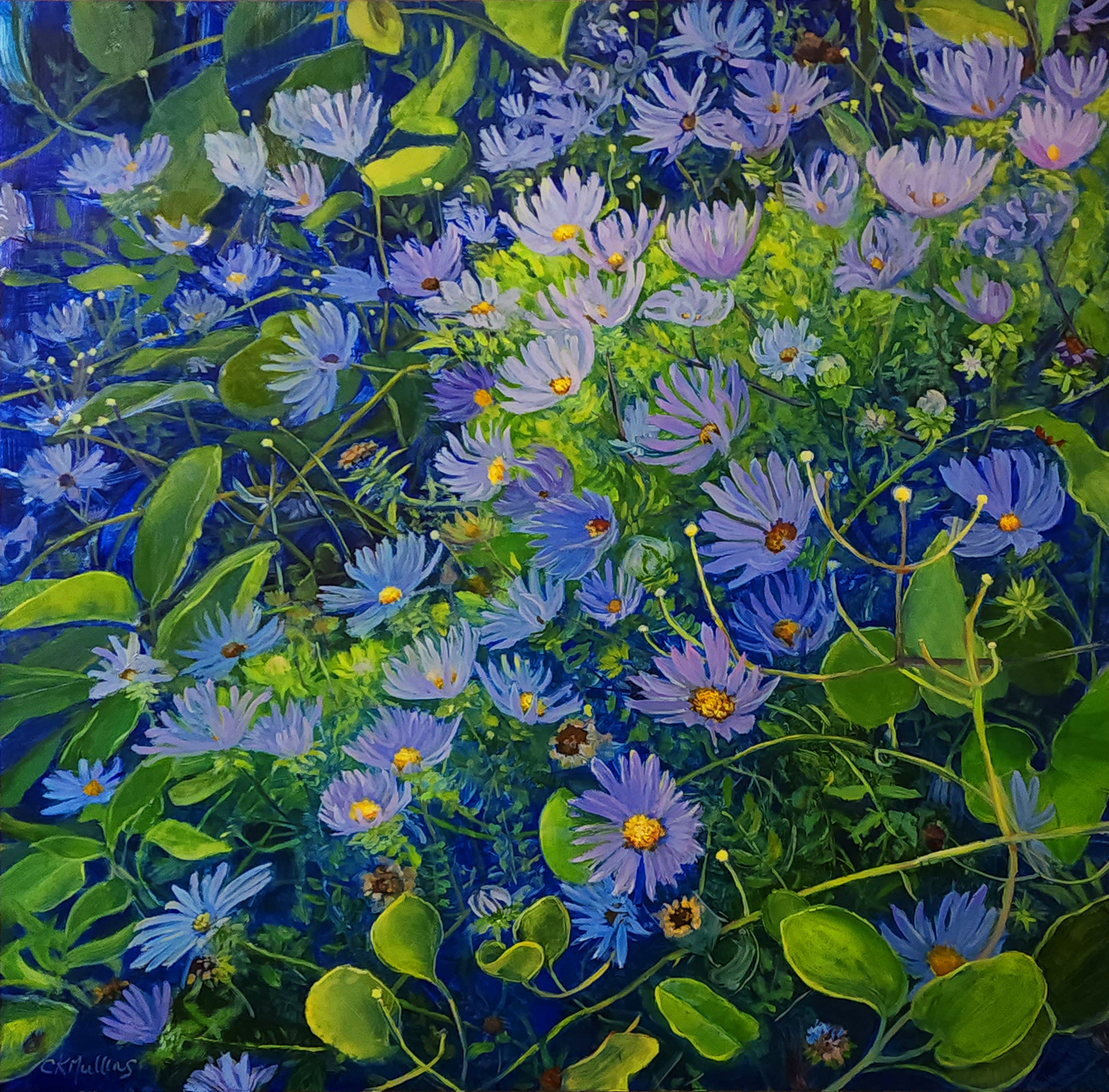 Millefleur Forest, this 18 x 18 inch oil painting is presently being shown at Terrain in Westport, CT, until July 22

Shows
Nor'Easter, The 49th Annual Juried Exhibition, New Britain Museum of American Art, CT. Juried by Nicholas Bell, Senior Vice President for Curatorial Affairs at Mystic Seaport Museum. Reception, Sunday, June 23rd, 12:30 - 2 p.m. Exhibition dates, June 22nd - July 14th.

The Forest Floor, Invited show, 12 artists from the Westport Artists Collective will be showing in the Westport, CT, Terrain. July 11 - July 21st.

2019 Summer Salon Exhibit, Silvermine Galleries, New Canaan, CT
Juried by Paul Etstathiou, dealer and independent curator. Opening Reception, July 13, 6 - 8 pm. Run of show, July 6 - August 21

*All paintings are for sale unless they are marked with a red dot as sold.
For prices, please contact the artist.