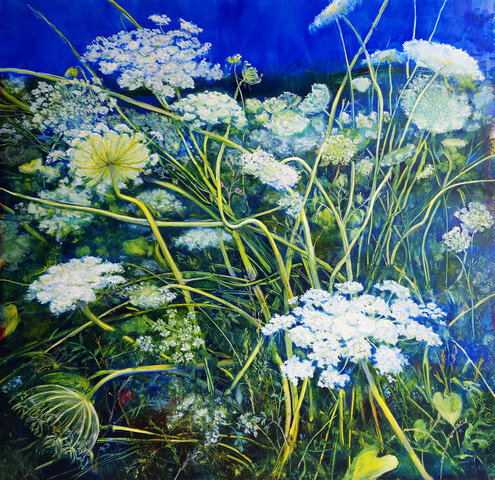 Contemporary Florals
For the last several years, I have pursued my interest in bridging abstraction with realism using the historical and facinating subject matter of flora. Using floral images, my paintings explore intimate compositions, graceful or sharper lines, value shifts, varied texture, color play, space and overall mood. Most of my works are in oil, but I will use watercolor or acrylic as under-paintings to add dimensional interest. Since the gestural texture in my artwork stands out as an important element, I prefer to work on flat, smooth surfaces such as wood board, ACP (aluminum composite panel), sealed paper or portrait quality linen. A flat surface allows the artist to create all the textural elements in the painting while applying (or removing!) the paint.

---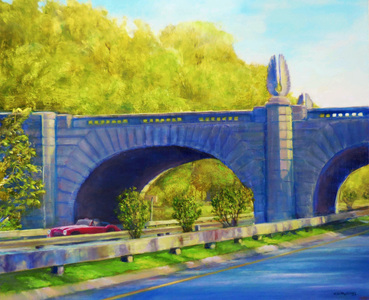 The Merritt Parkway Series
I have greatly enjoyed having the Merritt Parkway as my muse. There are 32 paintings from the initial series and in 2018 I added 12 more for a solo show at the Lockwood-Mathews Mansion Museum. In 2021 I did a commission, making a total of 45 paintings. I love driving the Merritt and it has inspired me with its smaller, intimate feel, abundant foliage, sky views, architecturally unique bridges and charm. We all spend time on the road, gazing out a window, thinking our thoughts, admiring an evening sky wishing, hoping and trying to figure out our lives. These paintings are about our relationship with the road and, more figuratively, our own journeys.
---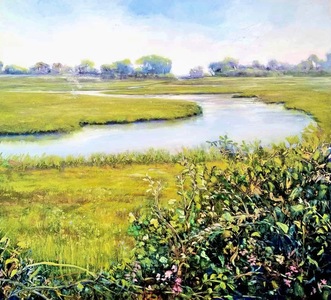 Landscapes
I love painting spacious landscapes or more intimate close ups of the outdoors. Woods, rivers, oceans, fields, streams, skies, and mountains are all beautiful to me. I paint en plein air or in the studio from my photos and/or sketches and notes.
---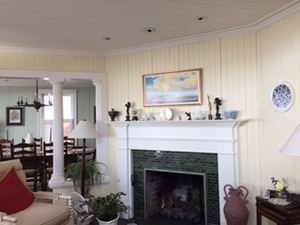 Commissioned Work
Here are commissions I have done for homes far and wide. If you are interested in a commissoned piece, please contact me through my email: ckpaintings@gmail.com.
Thank you!
---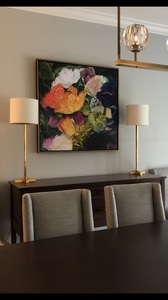 Installation Shots
Here are photographs of my paintings in various locations including people's homes, galleries and my studio.